Welcome!
Welcome to third grade! Third grade is a very exciting and challenging year. We learn so many new things! With your support and teamwork, I hope to help each student have an exciting and enriching year. If you would like to reach me, my e-mail address is cramsey@usd263.org.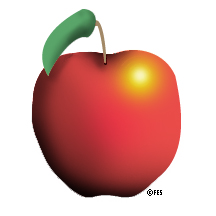 A little about me:
This is my tenth year teaching third grade at Mulvane Grade School. I love third graders! I have a sign hanging in my classroom that says, "A teacher's ordinary day is an investment in an extraordinary future." M.A. Radmacher.  I believe this with all my heart. I spend each day teaching and mentoring my students to be the best they can be. 
My husband of 31 years works for Village Tours and Travel. Mulvane is his hometown. He brought his "city girl" wife to the country and we live east of Mulvane. We have three children who all graduated from Mulvane. Cassie has a Finance degree from Oklahoma Christian University. She and her husband in the Edmond, Oklahoma area. She works at an investment company and he works in the international studies office at the University of Central Oklahoma. 
Michael works for Robert's Overdoors in Derby. He loves hunting and spends his free hours training his Golden Retriever named Chloe.
Brandon graduated last spring from Oklahoma Christian University with a degree in Mechanical Engineering. His wife will graduate in December with a degree in Early Childhood Education. Brandon had accepted a position with Textron in their Leadership Development Program.