Welcome to Speech and Language!
Let's have a GREAT 2016-17 school year!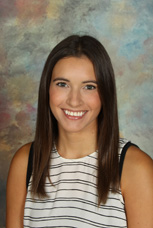 Hi! My name is Christiana (Nan) Blair and I am the speech-language pathologist here at Mulvane Grade School! I will also be seeing students at Mulvane High School. I'm very excited to continue to be part of such a special community! I was born and raised in Andover, KS and graduated high school from Andover Central High School.
I earned both my Bachelor of Arts and Master of Arts in Communication Sciences and Disorders from Wichita State University. I completed my Master's in May of 2016. This will be my first position post-graduation so I am looking forward to bringing new and innovative ideas to provide excellent speech and language services to the students on my caseload.
Currently, I live in the College Hill area of Wichita with my husband, Cole, our border collie, Kane, and our standard poodle, Chief. We love to be outdoors and if it's a nice day, you can find us at our family's ranch fishing, camping, and hanging out! We also have a huge heart for traveling! I have a goal of reaching all 50 states by the time I'm 25 years old. In May 2017, I reached that goal!
The summer break can be a great time to relax and for kids to enjoy time with their friends and family. It can also be a time Over the summer break student's can lose some of the skills they mastered over the school year. It's important for students to practice their skills occasionally throughout the summer so that they don't lose the skills they worked hard to master! Below are links that you can access for speech and language practice for your student:
http://mommyspeechtherapy.com/?p=2676
http://www.home-speech-home.com/speech-therapy-word-lists.html
https://www.speechbuddy.com/blog/games-and-activities/6-free-online-speech-therapy-resources/

Please don't hesitate to call or e-mail if you have any questions.
Nan Blair, MA, CF-SLP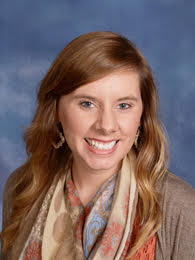 My name is Taylor Wright, and I am Nan's right hand gal. I am overjoyed to be working with her and in Mulvane. My husband and I recently moved to Wichita from Memphis, TN. I have a bachelor's degree in Liberal Studies. I was a youth pastor for 2.5 years and a Special Education Para prior to that. It's great to be back in a classroom, and I am really looking forward to this year!